Not that I have already obtained it or have already become perfect, but I press on so that I may lay hold of that for which also I was laid hold of by Christ Jesus.
~ Paul, Philippians 2:13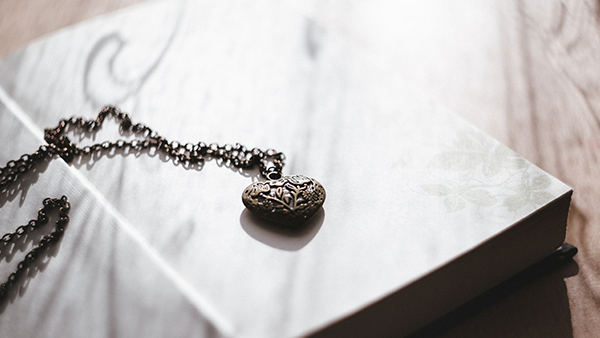 Have you ever felt like you were in a tumble dryer going around and around in an unstoppable cycle that you had little control over? Or maybe like one of those dryers that rotates one way then stops and reverses rotation in the opposite direction? My spiritual life has felt like this all too often.
One minute I am empowered by the Word of God, and filled with hope that today my mouth, hands, feet, and heart will stay in tune with God's will. By the time my head hits the pillow at the end of the day I find myself confessing a variety of 'failures' and searching for divine forgiveness. At other times that crushing sense of condemnation attacks my mind saying, 'you will never get this right,' and drives me to seek seclusion before any more 'crazy' spews out of my mouth. Around & around & around I go, grasping for a sense of peace!
Here's the dictionary meaning of grasping; greedy, avaricious, or power-hungry – Ouch! Grasping for control. Grasping for power. Grasping for a position. Grasping for meaning. Grasping for attention. Grasping for significance. Grasping, grasping, grasping… A grasping heart is a heart at war with itself, acting out of desperation, looking for a place to control its fears and failures. When I feel desperate I can easily rely on my own instincts and take control of the situation, handling it in my own ways.
A Grasping Heart is at war, whereas a Clasping Heart is at Peace!
Clasping has a different ring to it. Clasping joins something together or fastens one thing to another. When my heart is clasping I find that I have peace, and I trust that God will work things out even in the midst of my failures, storms, droughts and fiery furnace seasons. Watch for the clasp in this scripture about building the meeting place of God – the Tabernacle:
Moreover you shall make the tabernacle with ten curtains of fine woven linen blue, purple, and scarlet thread; with artistic designs of cherubim and you shall weave them. You shall make 50 clasps of gold, and couple the curtains together with the clasps, so that it may be one tabernacle.
~ Exodus 25: 1, 6
I love the picture drawn by this passage! I clasp into His covenant promises and put up a fine woven barrier to deflect man made schemes and just be in His Presence. There … in that prominent place … peace invades and calms my fretting, and tames my fired up spirit, and reminds me that He is right here with me and that His ways are always higher than mine. Then I imagine that He whispers in my ear: 'I've got this! I am working all things for good and according to My purpose.'
I imagine Paul saying, 'No I am not perfect, but I clasp onto that for which I was clasped onto by Christ Jesus.'
Friends what has Jesus clasped onto you for? Let's clasp into His promises with a peaceful and steady heart!